Collexia Beyond Payments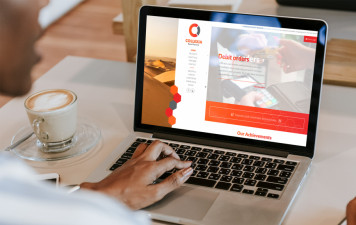 Client:

Collexia Beyond Payments

Completion:

29 November 2022

Link:
Collexia is live! What a fun design to work on.
Traditionally websites have a horizontal navigation, but this comes with the drawback of having limited space for the needed navigation. It is the responsibility of the designer to get as much information to get a good feeling of how big the navigation might be, and in this case it was just a little more than usual.
The client handed me a few brochures and a corporate profile, which both had Dunes and the Hexagon shapes in the design. Which is exactly why i used these in the website design:
The hexagon graphics as frames for the people profile pictures, news and info-graphics.
The Dunes with the parallax filling the white space for a seamless full-viewport page design and a sense of depth.
This full-viewport design pushed the content area into a manageable with which makes text much more legible and the 16:9 images scale quite perfectly.
As for the client, well, they were awesome! Friendly and understandable when it came to more information I needed to "fill" the website with ... yes, content. 😃
All in all, I really love how this turned out! I am looking forward to expand the website with upcoming additions!

Statistics
Websites designed & developed