Ultimate Safaris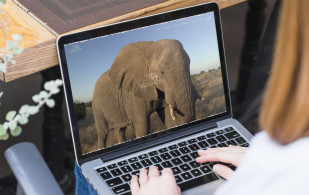 Client:

Ultimate Safaris

Completion:

07 October 2019

Link:
Feast your eyes on our new FLAGSHIP website cruising above all tourism websites in Namibia! 😆 I present to you Ultimate Safaris. www.ultimatesafaris.na
About 11 Years ago I had my first meeting with Tristan Cowley from Ultimate Safaris and since then I have been doing their website and most of their branding - book covers, luggage tags, flyers, water bottles, corporate gifts, socks, aprons, the 10 year bash, etc. ... you name it, I was there for them and helped with the graphics! We occasionally fought, especially when it comes to using capital letters or not, but we never gave up on each other and look where it got us today - this website! We are so proud of this!
This website is the most custom solution we have ever built for a client - a choice of 3 pre-footer content sections, linking youtube videos, uploading your own HTML5 videos, scheduled tour calendars, mozaic galleries, parallaxes, animated counters, numerous JS animations and calculations and last but not least - loads of elephant skin backgrounds 👍... I mean just go and look at the pages e.g.:
But ... I will have to add, Tristan and I we sat hours, days, weeks, grinding on the layout, making sure there is as little white space as possible, statically building fully fledged pages so that we can see how it would look like and perform on different devices, giving us challenges we have never faced before, ... without all of this, and the spectacular imagery, video footage and Spitzenklasse written content and last and in no way least, Nurse Nadja's exceptional skills in development the website would not have been as nice as it is.
It was an absolute pleasure working with Tristan once again, and I'm looking forward to the upcoming projects we are working on! "To the best Tour Operator in Namibia!"
Oh and before I forget: We also built a small attendance register that allows the front desk to have an overview of the people currently in the office. If someone leaves the office for coffee, a meeting or annual leave, they add the event minutes before the occurrence or schedule it ahead of the time. There is nothing worse than having the receptionist put you through to a phone that is never answered, or tell you that she does not know where the person is.

Statistics
Websites designed & developed